K5GDX
Great Southern DX Group Annual Christmas/Annual awards dinner
December 3, 2016
Great Southern Club top of Hancock Bank-Gulfport, MS
Tickets $50.00 per person
Contact BJ Byrd KB5CSQ for tickets.
Guest Speaker
Mike Tessmer K9NW
K5P -Palmyra DXpedition 2016
Guest
Dave Norris- Delta Division Director
Main Prize Drawing!
ICOM 7300 tickets $10.00 each
Other Great door prizes available!
Great Southern Club / Hancock Bank, Downtown Gulfport, MS
Date: December 3, 2016 5:30 pm Cash Bar
6:00 pm Dinner served
Tickets $50.00 each
Prime Rib of Beef 12 oz.
Roasted to perfection, served with au jus and horseradish cream.
Chicken Maison
Chicken breast with olive, garlic mushrooms, tomatoes and white wine served over pasta.
Green Bean with almonds
Parsley New Potatoes
Salad Bread Pudding
K5GDX would like to take the time to say a Prayer for Bill Moore (NC1L).
He was one of the best friends you could ever have in Ham Radio and was the ARRL DXCC Manager for many years. He passed away this morning around 3 AM EST. He was 64. Bill was the ARRL DXCC Manager until his accident, which occurred July 3, 2014 leaving him paralyzed from the chest down. In his many years at ARRL he made friends all over the world and he had a kind and caring heart! He will be missed and remembered by his many friends.
We loved you Bill..
GDX FRIDAY NIGHT
NET CONTROL MASTER
K5OAZ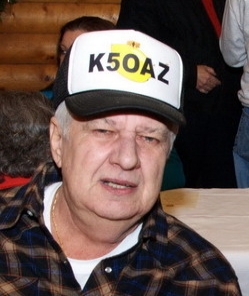 Everyone welcome to join us for the DX net!!
Thanks, Terry, for a fine job as net control.
Come join us on the 147.375 DX repeater
We will be moving the net on October 21, 2016
at 7:00 pm on Friday Night
JOEL HARRISON W5ZN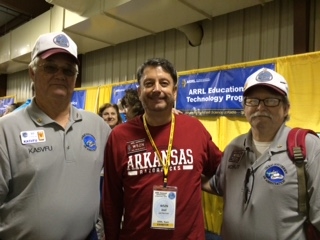 Wants to let all the K5GDX gang know it is hard for him to
work through the group for a new one ."Go K5GDX"
Great Southern DX Christmas
Dinner 2015
WE all had a great time at he Christmas Dinner
if you did not make it you missed a great time.
Daniel Bush N4SDB DXer of the Year 2015
NA5DX
Thanks Bill for all your work on receiving the DX HOG
award for 2014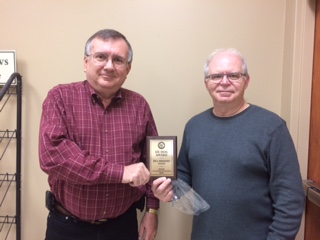 AE5MI
Yvette receiving her Prospective Membership
award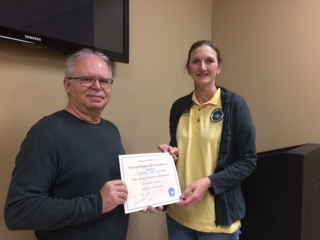 160 METER CONTEST FOR 2015
The 160 meter contest, what a great time by all. We would like to thank all the operators that came to help and worked the contest.